So I will be honest, found a couple watches for my wife and myself. But as usual I think why not have some fun and do a couple test shots for myself.  I am always trying to push myself with issues that might come up during a photo shoot.  I do allot of on location photography including products shot in their environment to help tell a story. So I figured lets shoot these great Fossil watches on location.  Now what you may not see is this is actually a mix of natural and studio lights.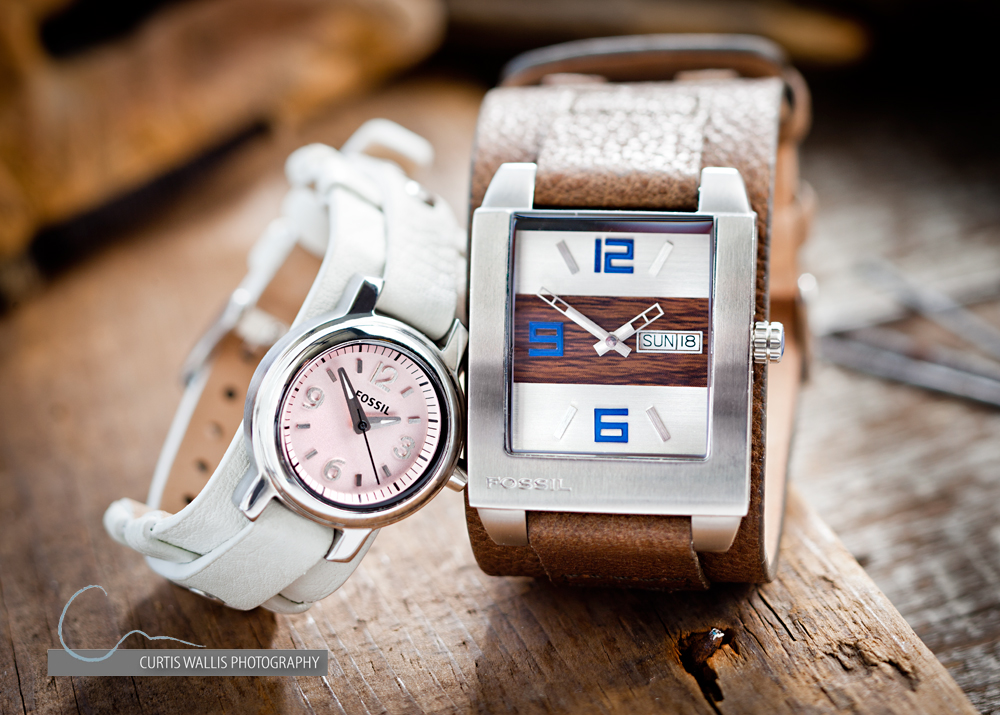 Why quality photography matters.
You know the importance of high-quality product photos, so why not take it a step further and create a highlighted product photo?
By doing this, you'll set yourself apart from the competition, increase perceived value, and give customers a professional image.
The tips provided in this article will help you create an eye-catching, high-quality product photo that will capture attention and imagination.
With an effective highlighted product photo, customers will feel confident in their decision to purchase from your business.
It's time to take your product photos to the next level!